Ushumgallu, also known as Dragon, is one of the children of Tiamat, a Sub-Boss of Dimensional Corridor. It is part of a puzzle to get one of the final Sacred Orbs of the game.
To defeat Ushumgallu for good, first acquire the Dimensional Key.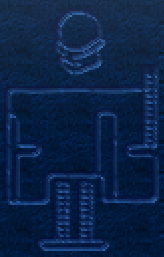 Ushumgallu is required alive to reach the final Sacred Orb up in (C-1). It also must be defeated in order to escape. Keep in mind that acquiring the orb refills Lemeza's health, so damage taken while reaching it won't add to the difficulty of the fight later.
Fighting Ushumgallu
Edit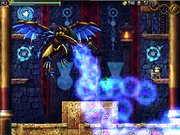 Weak Point
Edit
Its head
Strategies
Edit