Enjoy La-Mulana? Help fund the sequel!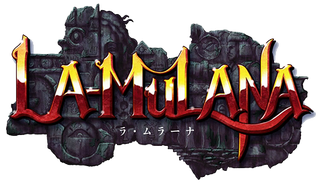 Welcome to La-Mulana Remake Wiki!
This wiki is dedicated to the remake of the freeware PC game La-Mulana,
a tribute to the MSX computer system developed by Asterizm and NIGORO.
Please see Current Events to see what needs to be done to improve this wiki.
Please feel free to add any missing information or clean up pages so they look nicer.

The adventure starts here!
| | |
| --- | --- |
| Characters | Game Items |
| | |
| --- | --- |
| Game Areas | Misc. Puzzles |
Ad blocker interference detected!
Wikia is a free-to-use site that makes money from advertising. We have a modified experience for viewers using ad blockers

Wikia is not accessible if you've made further modifications. Remove the custom ad blocker rule(s) and the page will load as expected.